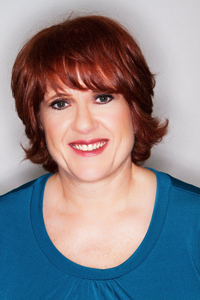 Patti Waterbury is a discerning business coach, transformational speaker and published author.  Building on a masters in Organization Development and Change Management,  Patti accelerates growth and outcomes through biblical principles, proven business methods, and behavioral practices that transform leaders and systematically improve business results.
Patti brings more than twenty years experience as an organizational troubleshooter and executive coach to Fortune 500 business leaders, entrepreneurs, and directors of nonprofit organizations.  Her diverse academic background and experience give her a unique ability to discern core problems, clarify choices, and guide decisions that enhance your leadership and get desired results.
Patti is your Invisible Partner and secret weapon for breakthrough.  In addition to best sellers, Unbreakable Spirit (co-authored with Lisa Nichols) and The Next Big Thing — Top Trends from Today's Leading Experts to Help You Dominate the New Economy, Patti is also featured as one of forty amazing women of courage in Fearless Women: Fearless Wisdom.